You are receiving this email as a member or subscriber to News for Alabama Neutrals, the newsletter of the Alabama Alternative Dispute Resolution Center at alabamaadr.org
FROM THE DIRECTOR:

A Better Understanding Of Your Brain .........Coming Right Up!

Richard Birke, LL.M Harvard University, Professor of Law and Director of the Center for Dispute Resolution at Willamette will be our guest speaker at the annual meeting, July 10, 10:15 a.m. in Emerald Ballroom E.

Get to know your brain and how it can better help you mediate, negotiate, litigate or be a private judge. Professor Birke's presentation will be filmed by the Center, and posted at the website as soon as we can get it there. You will not miss out! After his featured workshop, the Bar's Section on Dispute Resolution will have a brief meeting.

This program is sponsored by the Dispute Resolution Section, the Alabama Center for Dispute Resolution, Upchurch Watson White and Max, Alabama Academy of Attorney Mediators, and the Criminal Justice Section.

As I write the e-news, Patsy is mailing rosters to all the judges in Alabama. For their meeting in July, we also supplied packets of information on free foreclosure prevention/mortgage modification mediation that is available until April 20, 2015. And, thanks to our grant from the Attorney General, we now have 50 specially trained foreclosure mediators to facilitate conversations between homeowners and servicers anywhere in Alabama. Learn more about the Foreclosure Prevention Mortgage Modification Mediation Program.

The Center is also partnering with the Supreme Court of Alabama in a Family Mediation Program. A judge orders the case to mediation, and the Center pays the mediator to work with the parties on a parenting plan and financial agreement for their family.

Private Judging in Alabama is also a focus, and you can read more, below.

Thinking of some additional training between now and the end of the year or early next year? See what is being offered.

And, we remember with affection a very special mediator, Robert C. Ward, Jr. who died in April.


Robert C. Ward, Jr.


Judy
July 8, 2014                                    
Private Judges Roster
You may have missed it, but we now have private judging in Alabama. 
If a case is in domestic relations, contract, tort, or a combination of contract and tort, parties may elect to have a private judge hear their case.  The case comes to trial immediately and will be heard on the date scheduled as it is not part of a docket.  Hearings and orders are quick and speedy.  No down time waiting around.  The Rules of Civil Procedure apply, all proceedings are of record, private judges have access to all pleadings and filings, and an appeal is taken in the same manner as an appeal from the circuit court of the county where the case is filed.  (Details at Title 12-11A-1 et seq. Code of Alabama 1975) 
To find out more about private judging:  http://www.alabamaadr.org/web/roster-documents/judge_Alabama_Act.php. 
The Roster of Private Judges : http://www.alabamaadr.org/web/roster-judges/index.php  
We have had 11 cases heard by private judges, 10 domestic relations and 1 contract. 
These judges can be very helpful to litigants and their attorneys!

Family Mediation Program

The Family Mediation Program is a partnering of the Supreme Court of Alabama (Court) and the Alabama Center for Dispute Resolution (Center). The Center coordinates statewide mediation services for low to middle income families with children whose parents are in the court system. The Center, through a grant from the Court, pays the mediators.

In this program we also promote attorney professionalism in family law and report mediator pro bono contributions. The Center maintains records and statistics.

The cases chosen for mediation must be:

DR cases
Income level of family must be $85,000 [changed to $75,000 in late 2015] or less, gross
Parents may be represented or pro se 
Parents are to mediate with mediator finances, parenting time, responsibilities and child support in order to present judges with a plan for their family
Mediators must be registered on the Alabama State Court Mediator Roster (www.alabamamediators.org)
Parents/attorneys should be first given a chance to select the qualified mediator, but if they are unable to agree, a judge may appoint

During the last quarter of FY 2013, in cooperation with Judges Meigs, Pettaway, Wiggins, Ingram, Harrington, Bostick, Reeves and Conwill, we mediated 20 cases and obtained 13 agreements. 

In 2014, Judges Kelly, Bailey and Williams in Montgomery County, Judge Fellows in Lee, Judge Palmer in Jefferson, Judge Wiggins in Bibb, Judge Reynolds in Chilton, Judge Teel in Coosa and Clay, Judges Ingram, Conaway and Moulton in Houston, and Judge Howell in Morgan are participating. Several other judges are interested.

If your judges may be interested please contact the Center.
We Remember Robert Ward,
Mediator And Friend

Robert and Judy
Robert served as a long-time member of the Alabama Supreme Court Commission on Dispute Resolution, the appointee of the Alabama Lawyers Association.  He was also an active member of the Alabama Academy of Attorney Mediators, and a member of the Alabama State Court Mediator Roster.  Robert was a shareholder in Rushton, Stakely, Johnston & Garrett and secretary treasurer of the Alabama Defense Lawyers Association.  He also served on the board of directors for the Boys and Girls Club of Montgomery.  He believed in and enjoyed mediating.  He made sure young lawyers knew about mediation and its benefits.  I am certainly missing Robert Ward and his smile about now.  And I am sure I am not the only one in the mediation community.
Some Upcoming ADR events
Special ADR Issue of the Alabama Lawyer, November 2014.


General Civil or Divorce Mediation Training schedule
at www.alabamamediators.org.


Appellate Mediation Training
October 17, 2014,
Alabama State Bar, Board Room,
Montgomery)
Sponsored by the Appellate Mediation Team of the Supreme Court of Alabama, Court of Civil Appeals and the Center. 

Call (334) 269-0409 or email. patsy.shropshire@alabar.org to add your name to a notification list.


Featured Speaker - Alabama State Bar meeting - Sandestin,  FL. 
Richard Birke, Director of the Wilamette University Center For DR at the College of Law will speak on Neuroscience & Lawyering, How Understanding the Brain Can Help Lawyers Litigate (or Settle) and Negotiators make (or Reject) Deals.
Join us!
Thursday,  July 10, 2014 – 10:15 a.m.   Emerald Ballroom E


Interest-Based Negotiation Training (30 hrs).
September 11-14, 2014. 
A 30-Hour Interest Based Negotiation Training hosted and sponsored by the Birmingham Collaborative Alliance http://birminghamcollaborative.com/ and  
3-C Institute for Social Development. 

Early Bird Rates before July 15th: 
BCA Members $725; all others $825 
Contact Frances Nolan Byers for more information at frances@nolanbyers.com


Fall CLE sponsored by the Center.  TBA


12th Annual Advanced Mediation & Advocacy Skills
Oct. 16-17, 2014
Hyatt Regency Riverwalk
http://shop.americanbar.org/eBus/
Default.aspx?TabID=1444&productId=212819


Plan ahead for the
17th Annual Section of DR Spring Conference
April 15-18, 2015
Westin Seattle, Seattle, WA
http://www.americanbar.org/groups/dispute_resolution/events cle/16th_annual_sectionofdisputeresolutionspringconference1.html
Host
an International High School Exchange Student
Sponsored by the
U.S. Department of State
Hosting an exchange student not only changes a student's life in a meaningful way, but also has a great impact on the host family. Almost 2,000 high school students representing over 50 countries are awarded highly competitive merit-based State Department scholarships to study in the United States each academic year. These promising young leaders live with American host families across the county, attend high school, participate in extracurricular and community service activities, and give back to their host communities. These exchange students arrive as strangers, but leave as family. One host mom remarked, "We are honored to have such an incredible person as an exchange student. She delights us with her wit, grace, and kindness every day. Inviting her into our home has been one of the best things we have ever done."
The benefits of hosting an exchange student go beyond simply welcoming someone new into your family's life and sharing American culture, values, and traditions - when you host an exchange student you welcome a new culture, a new language, and all the richness that comes with it into your home. Your family will be able to experience the world from the comfort of your own home, while showing a new life and culture to a student eager to see it. Learn more at http://hosting.state.gov. You can also email us at youthprograms@state.gov.

Culture2Culture | Country2Country | Community2Community
Come By And Say Hi
We'll be at our table at the Annual Meeting!

July 9-12, 2014
Sandestin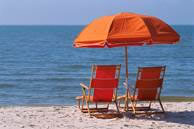 Judy and Patsy
Visit our website at alabamaadr.org.