Alabama Center For Dispute Resolution
Supreme Court Commission on Dispute Resolution
Since 1994, we have been the state office of dispute resolution for Alabama. At the Center, we work with the courts, the Alabama State Bar, state agencies, schools, community mediation initiatives, and businesses to promote early and peaceful resolution of disputes. The Center serves as the administrative arm of the Alabama Supreme Court Commission on Dispute Resolution. Read more about the Commission.
Highlights
UPDATED - Judges Mediation Bench Book: A Resource for Alabama Trial Judges (2nd edition) This handy Judge's Mediation Bench Book puts all the law, court rules, code of ethics, forms, and information about mediation in one place so you know about the process and can take advantage of it. Download a copy.
NOTE TO FORECLOSURE MEDIATORS - The 2016 Foreclosurre Mediation Taining has been scheduled for August. Check back for details.
NEW - Training Opportunity - Conflict Resolution and Clinical-Setting Mediation for Healthcare Professionals
July 28-30, 2016 in Memphis TN
This is a 3-day intensive training in Memphis, TN. The cost is $950, with a maximum of 16 participants.
Recently five major critical care organizations issued a policy addressing particularly contentious conflicts: requests for aggressive life support in likely-hopeless situations. The policy emphasizes: "[c]linicians should generally seek the assistance of consultants skilled in mediation and conflict resolution."Ethics consults are often more about conflict than moral puzzlement, and skills of conflict resolution are now considered core competencies for bioethics consultants. The Joint Commission, finding that communication problems underlie at least 70% of sentinel events, now requires that hospitals institute conflict management processes.
Learn more about this training by the Center for Conflict Resolution in Healthcare LLC. Read the brochure (PDF) and visit their website at healthcare-mediation.net
Newsletter - The May 2016 Small Claims Mediation News, from Margie Stellingwerf at the Madison County Courthouse, Hunstville is online. We will post future issues on the Court ADR, District tab and on the Media, Newsletters page.
Placing Children First - A video produced by the Administrative Office of Courts, Alabama. This video discusses Children's Rights and provides Tips for Parents with Shared Custody to be sure to put the children first. Go to Video. This video ties into our free family mediation program (next paragraph).
FREE Divorce & Family Mediation Program
It's a Win-Win program...
- Parents get help mediating a parenting plan and resolving other divorce issues.
- The Center reimburses the mediator.
Is your county offering this program yet? We have updated information on which Alabama counties are participating!
- More information and map on the Family Mediation page -
News for Alabama Neutrals The 2016 1st Quarter newsletter is available:
- Online at alabamaadr.org/email/1603_NAN_Newsletter.html
- PDF at alabamaadr.org/web/media/newsletters/
Upcoming Training Opportunities!

PLAN FOR THIS FALL:  2nd Annual Professional Skills Program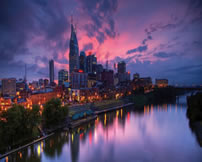 October 27-29, 2016
Nashville, TN

Straus Institute for Dispute Resolution is pleased to partner with the Institute for Conflict Management at Lipscomb University for this program! This program takes place on the campus of Lipscomb University.

Details available later this summer, but you can - Register Now
Webinars
Negotiation Webinar Series - 2016 This 5-part Negotiation Series is a unique opportunity to learn from some of the leading experts in the field. Each webinar will focus on different stages of the negotiation process, with useful techniques and strategies for negotiators discussed throughout. One webinar left! Learn more.
New Mediation Webinar Series - 2016 This 6-part mediation series is a unique opportunity to learn from some of the leading mediators in the country. Each webinar will focus on different phases of the mediation process, as well as useful analytical techniques and strategies for mediators. Two webinars left! Learn more.
More
Did you miss our webcast, Practical Tips from Top Mediators? As part of the Mediation Week activities, the Dispute Resolution Section of the Alabama State Bar and the Alabama Center for Dispute Resolution sponsored a CLE webcast on October 13, 2015. The webcast is over, but you can still hear it and review the presenters materials.

Did you know we're on Facebook? Visit our page at facebook.com/alabamaadr and Like us to keep up with the latest news and happenings at the Alabama Center For Dispute Resolution!
We're also on Twitter! While we don't have a lot of "fast-breaking news," we also have a Twitter account to keep you up on the latest. Follow us @AlabamaADR at twitter.com/alabamaadr
And now we have a YouTube channel! We are loading videos and pointing to reference videos related to our favorite topics... mediation, negotiation, arbitration, restorative justice, etc.
Visit Alabama Alternative Dispute Resolution Center on YouTube.
We've been blogging for years! Get news when we learn it. Access training information. Learn the latest. Read our blog or sign up for the RSS news feed. Go to alabamaadr.org/blog.