ACDR News and Highlights
Since 1994, we have been the state office of dispute resolution for Alabama. At the Center, we work with the courts, the Alabama State Bar, state agencies, schools, community mediation initiatives, and businesses to promote early and peaceful resolution of disputes. The Center serves as the administrative arm of the Alabama Supreme Court Commission on Dispute Resolution.
Upcoming Webinar
A Comprehensive Training on Conducting Virtual Mediations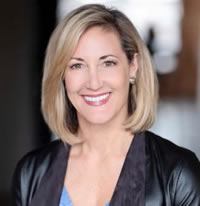 Join Susan Guthrie at a webinar on June 26, 2020
from Noon to 2:30pm
FREE Webinar - June 26, 2020, Noon to 2:30 pm
This FREE webinar is available to registered Neutrals (Mediators, Arbitrators and Private Judges) with the Alabama Center for Dispute Resolution. This program has been submitted to the Alabama State Bar for 2.5 hours of MCLE credit.
The future of mediation and dispute resolution professionals is online, and you can be too! In this 2.5 hour webinar training program with one of the leading experts in online mediation, Susan Guthrie, you will learn the basics of conducting your mediations through an online platform (Zoom.us is used in the webinar) and the practical and ethical considerations you need to know.
Read more about it and register on the Registration Form.
Educational Videos Online
COVID-19 Concerns: Online Mediation Offers an Option
On March 16, 2020, we held our first webinar on virtual mediation. Susan Guthrie presented a FREE member benefit program via the Zoom platform on "Online Dispute Mediation and Coaching." For those practitioners whose in-person mediations and meetings are being canceled and postponed due to concerns about the COVID-19 virus, ONLINE MEDIATION provides an easily implemented solution.
Listen to an audio-recording of the presentation and review other related materials on the Online Mediation page.
2019 Collaborative Law Practice
We has made selected webinars from our 2019 series available online.  Online now:
View Collaborative Law Practice Videos.
The Hype about HIPAA and HITECH
Samarria Munnerlyn Dunson, J.D., CHC, CHPC, walks you through HIPAA Basics, Business Associates, HITECH, Charging for Medical Records-Latest Guidance, Enforcement Update, and HIPAA on the Horizon.
More Training
Take advantage of upcoming training opportunities sponsored by the Alabama State Bar Section on Dispute Resolution and the Alabama Center for Dispute Resolution.